Athens & Limassol Members Seminars Review
---
Geopolitical risks are affecting shipping more than ever, with issues such as sanctions, piracy and political unrest having a direct impact on world trade. UKDC regularly receives enquiries on these subjects from its Members, and seminars were held at the Athens Hilton Hotel and the Columbia Plaza Venue Centre, Limassol, to focus on these topics.
Speakers were chosen to give an in-depth look into some of the key issues. Stephen Gordon from Clarkson Research Services gave a talk entitled "Challenging times – a market overview", at the Athens Seminar, including a look at the impact an event such as the US sanctions placed on a major tanker fleet can have on world trade and tanker rates. Stephen also looked at predictions on freight rates and other economic indices for the rest of the year.
Adam Smith from Gibson Dunn LLP discussed "Sanctions and the impact on trade". Adam, a former OFAC executive, gave an overview on how OFAC works and the powers vested in OFAC by the US government and focused on how OFAC's key role is to encourage entities to desist from performing functions or trades that fall within the reach of the current sanctions policies. The stark reality is that OFAC's focus is turning more towards shipping, with over 700 entities being sanctioned this year alone. The key point from this talk is that taking steps to avoid falling foul of sanctions is now more important than ever.
To bring these issues to life in a FD&D context, Michael Chanouzas and James Roberts spoke, in Athens and Limassol respectively, on the topic of "Geopolitical risk and the legal issues", giving practical examples of the risks a ship owner might face when trading in the current climate and how they might be avoided.
Each seminar closed with a lively panel session and the subsequent cocktail reception gave guests the opportunity to ask further questions of our speakers.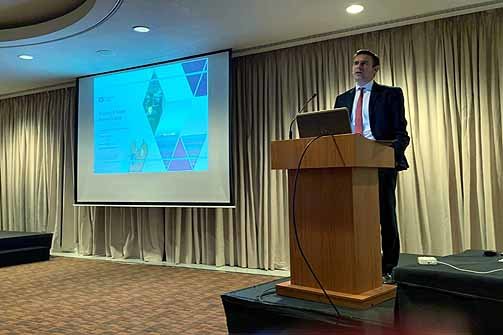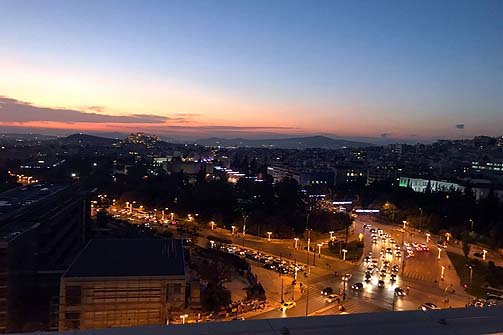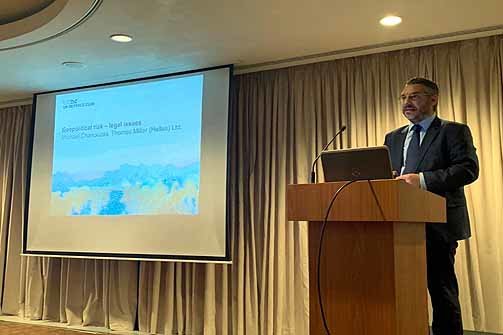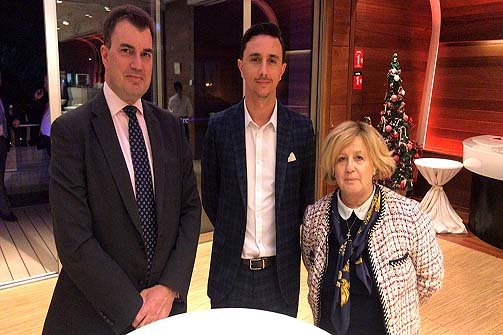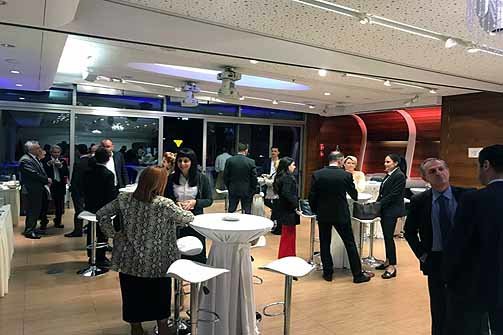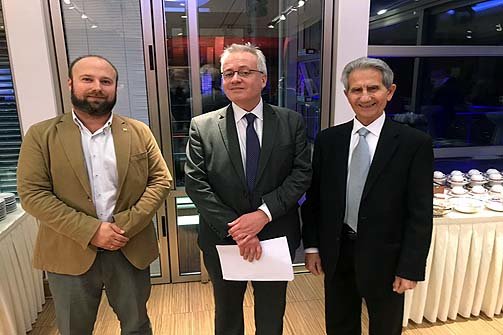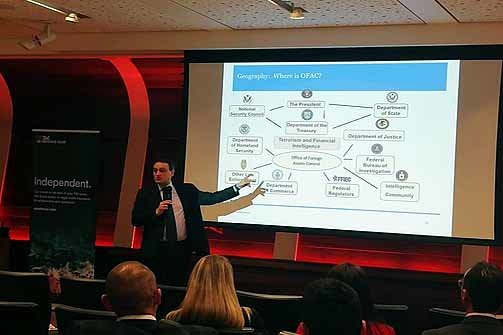 ---