Thomas Miller Connect - A new online services platform for Members
---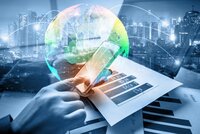 The UK Defence Club in conjunction with the TT Club and UK P&I Club has launched a new online services platform to enhance online services and data access for members and their brokers.
The bespoke online portal offers members and their brokers significantly enhanced online services with access to essential data 24/7 from any device or phone.
Key benefits:
Help is at your fingertips. The new platform is packed full of features designed to take the hassle out of managing your insurance
Thomas Miller Connect is safe & secure
24/7 Access to all insurance documentation
View & manage your insurance in one place with quick access to policy documentation to payments and debit notes.
Links to essential documentation
Check Premium balances online
Download claims records direct from the system to multiple file formats
Whether you want to manage your policy directly, check your claims record or you're a broker who wants to view all your clients in one easy location, the new member services will allow you to do it all.
Access is easy
Simply email your usual Club contact for access.
Once your account has been set up you will receive an on boarding email with all the details including your username. The first time you login to the system you will need to set up a password.
If you want to change your password or you need to reset it you can do it all online.
This is the first of the planned releases, the Club will be adding to the services available in future releases.
To access the new platform Select
.