April, 2021 - Dangers of 'disorderly' conduct: consequences of not complying with court orders
---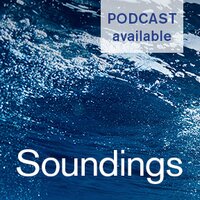 Click here to listen to the podcast
The modern culture of the courts and recent reforms to civil procedure place emphasis on compliance with orders. Relief from sanctions is far from routine and committal for civil contempt of court is regularly reported.
Not all orders are equal
The consequences of not complying with a court order depend on the form of the order. Some orders simply specify a time limit within which a party is permitted to perform a certain task. These orders are "self-policing" in the sense that the sanction for non-compliance is built in. For example, if a party fails to comply with an order permitting expert evidence to be served by a certain date, there is no contempt but that party will not be able to rely on expert evidence without permission.
Other orders, which will form the focus of this article, positively require an act to be done or prohibit an action from being taken. For example, an order to give disclosure, an order to pay costs or an order prohibiting the sale of property. A party who fails to do what has been ordered, or does that which has been prohibited, commits a civil contempt of court. This is to be distinguished from criminal contempt, which involves a serious interference with the administration of justice, such as threatening a witness. Civil contempt is therefore not a crime, but it is nevertheless punishable by the civil court.
To find a civil contempt "all that is required to be proved is the service of the order and the subsequent doing by the party bound of that which was prohibited (or failure to do that which was ordered)" (R v O'Brien [2014] UKSC 23, [38]). No proof of intention to breach the order is required, although the conduct in question must be intentional as opposed to inadvertent. Contempt must be proved to the criminal standard, that is, beyond reasonable doubt.
If there is a breach of a court order, the court (and likely the opposing party) will be concerned to encourage compliance with the order. The three most common methods of encouraging compliance are allowing a short period for compliance on an "unless" basis; refusing to hear the party who is in contempt of court; and, where the order was already subject to a penal notice (typical for freezing injunctions, for example), imposing on company directors or officers the draconian sanctions of imprisonment for up to two years, an unlimited fine or taking possession of a person's property.
"Unless orders"
The court can make orders which are subject to conditions (such as payment into court) or which specify a consequence of breach. For example, the order might dictate that unless a party provides disclosure of certain documents by a given date, some or all that party's statement of case will be struck out. Such orders are known as "unless orders" and are typically the first step in enforcing compliance with ordinary court orders. The Supreme Court has said that:
"The importance of litigants obeying orders of court is self-evident. Once a court order is disobeyed, the imposition of a sanction is almost always inevitable if court orders are to continue to enjoy the respect which they ought to have" (Prince Abdulaziz v Apex Global Management Ltd & Anor (Rev 2) [2014] UKSC 64).
It is important to note, though, that "unless orders" can be made without formal proof of contempt or even prior breach of the order in question.
The ultimate sanctions which may be imposed are orders striking out a defaulting party's statement of case or debarring it from continuing to participate in the proceedings. A strike out is most appropriate pre-trial and may result, for example, from repeated failures to meet a disclosure deadline. Debarring orders are particularly common in respect of unpaid interim costs orders and judgments where the case is ongoing.
A recent example of such an order being given was in the case of Zumax Nigeria Ltd v First City Monument Bank Plc [2020] EWHC 1852 (Ch). In that case, the claimant (Zumax) succeeded at first instance and was paid over £3.6 million by the defendant bank. On appeal, the bank succeeded and the Court of Appeal required Zumax to repay the £3.6 million. A year after the Court of Appeal's order, Zumax had repaid only £100,000. However, Zumax wanted to continue with an amended claim against the bank and sought permission to amend.
The bank argued that Zumax should be debarred from continuing the proceedings unless it paid the outstanding sums. The judge agreed.
In making his decision, the judge considered that the principles which apply to debarring orders in respect of unpaid costs orders and judgment debts were applicable. Policy reasons favour the payment of costs orders and judgment sums to discourage irresponsible applications or unmeritorious resistance to such applications. The underlying merits of the case are generally irrelevant.
On the other hand, the court must take care not to stifle a claim or defence, so if a party can demonstrate that it cannot pay the costs or judgment sum (i.e. impecuniosity), a debarring order should not be made. However, proving impecuniosity is very difficult for most companies engaged in international business. In this respect Zumax was typical. It did not convince the judge it was impecunious and, indeed, the judge was obviously unimpressed by Zumax's decision to use the £3.6 million to repay long outstanding informal loans rather than hold onto it when there was a serious possibility the court would favour the bank.
Refusing to hear a party in contempt
A similar but alternative way of coercing compliance with court orders is the court's power to refuse to allow a party who is in contempt to participate further in court proceedings unless the contempt is cured (or "purged"). Unlike the grant of an "unless order", this first requires a finding of contempt.
In deciding whether to hear a party in contempt, or contemnor, the court will consider whether "the interests of justice are best served by hearing a party in contempt or by refusing to do so, always bearing in mind the paramount importance which the court must attach to the prompt and unquestioning observance of court orders" (The Arab Monetary Fund v Hashim & Ors [1997] EWCA Civ 1298).
Recent cases indicate that the court will give specific consideration to whether the contempt itself impedes the course of justice. Applying that test, in JSC BTA Bank v Ablyazov [2015] EWCA Civ 70, the Court of Appeal was prepared to hear the appeal of a contemnor in relation to a charging order even though the contemnor had been sentenced to 22 months in prison for earlier contempt in relation to disclosure and had served no part of that sentence because he was outside the jurisdiction.
Committal, fines and sequestration
Finally, there are the court's powers to imprison or fine a party in contempt. These are very serious sanctions and are not lightly imposed. Committal to prison is "the court's ultimate weapon in securing compliance with its orders" (JSC BTA Bank v Solodchenko [2010] EWHC 2404 (Comm)). It is worth emphasising that the object of committal proceedings should be compliance with orders. The court will not assist in proceedings directed simply to exert commercial pressure for another purpose.
There are various procedural safeguards in place to ensure that the contemnor has fair notice of the risk of such a penalty. Thus, no such sanction will be imposed without proof of personal service of an order which contains a penal notice warning that breach of the order may lead to imprisonment and a finding of contempt. Multiple hearings may be involved as the court makes sure that the contemnor has a full opportunity to be heard and purge the contempt.
Many recent committal decisions have arisen in fraud and freezing injunction proceedings (see, for example, the Ablyazov case) but they are not restricted. The point is illustrated by the sentences of imprisonment imposed in two recent oil trading cases.
In Sahara Energy Resource Ltd v Rahmaniyya Oil and Gas Ltd [2020] EWHC 1585 (Comm), involving proceedings related to a sale of gas oil, on 1st August, 2019, the High Court ordered the defendant to release some 6,000 mt of gas oil held in Nigeria to the claimant. The defendant failed to do so. Proceedings in Nigeria were subsequently threatened against the claimant.
The claimant sought and obtained an anti-suit injunction from the English court in October, 2019 and ultimately brought committal proceedings against the defendant, its CEO, Mr Bashir, and the manager of its Nigerian oil terminal, Mr Aderemi. Following several hearings, on 7th February, 2020, the defendant company was fined £500,000, Mr Bashir was imprisoned for 10 months and Mr Aderemi was fined £10,000. An application by the defendant to set aside these orders was the final stage of the story and it failed.
The recent judgment in Integral Petroleum SA v Petrogat FZE [2020] EWHC 558 (Comm) is another such example which arose from a commodities sale. In that case, the claimant learned that, following a dispute about pre-payment, part of its cargo was to be diverted to Iran. In January, 2018, the claimant obtained High Court injunctions prohibiting such diversion. The cargo was nevertheless diverted and in April, 2018, the claimant sought to commit individuals responsible for the defendant's business (father and daughter, Mr and Ms Sanchouli) to prison.
The judge found that Mr and Ms Sanchouli had sufficient knowledge of the company's breach, being a key requirement, and held that they were in contempt. However, the sentence eventually imposed was for only three months and was suspended by twelve months. This reflects the judge's finding that the Sanchoulis were acting on the basis of a genuine, but mistaken, belief about their rights, that the breaches took place in a narrow time period and that both had offered their apologies to the court.
Take away points
There can be no doubt that the English civil courts are serious about enforcing compliance with orders. Parties should proceed with care, particularly if the order against them has been endorsed with a penal notice. It is far better to engage early and (as the Sanchoulis did) apologise, rather than to simply ignore the orders. Even if a company director who is sentenced to imprisonment is based abroad, a committal order can still be seriously disruptive by effectively preventing that individual from traveling to England and by damaging his or her reputation. Similarly, debarring orders can prevent a company from defending itself and result in substantial adverse judgments.
Members are invited to contact the Managers for guidance in relation to any of the issues discussed in this article.