December, 2019 - New BIMCO Sanctions Clauses
---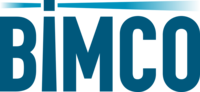 The clauses are intended for use in all trades, except for container trades. BIMCO has indicated that a specific sanctions clause for container operators will be released early next year.
Two scenarios envisaged
There are two key scenarios which are dealt with by the new sanctions clauses. The first scenario is where the owner or the charterer, or the third parties for which the parties are responsible under the clause, are listed by a sanctioning authority or government. In this case, the innocent party may terminate the charterparty and claim damages.
The second scenario deals with the consequences of sanctions affecting the immediate voyage. In this case, the owner is entitled to refuse to perform the voyage, and the charterer must issue alternative voyage orders. If cargo is already on-board, the owner is entitled to tranship or discharge any cargo loaded. In the voyage charter context, the new clause also permits an owner to cancel the charterparty before commencement of loading, in the event the parties or the activity is sanctioned.
Incorporation into related contracts of carriage
Both clauses require a charterer to ensure that any sub-charters and bills of lading, waybills or other documents evidencing contracts of carriage contain the BIMCO sanctions clause. To the extent that an owner is issuing its own bills of lading, care should be taken to ensure either that the sanctions clause is specifically included in the terms and conditions thereof or that the bill of lading incorporates the charterparty which contains the BIMCO sanctions clause.
The clauses also include an indemnity in favour of the owner against any claims brought pursuant to bills of lading, waybills or other documents evidencing contracts of carriage in the event the cargo is delivered at an alternative port following a party or activity becoming sanctioned. Members should ensure, however, as far as possible, that the applicable clause is incorporated into any documents issued pursuant to the charterparty, in order to limit any third party claims.
Farewell to "reasonable judgment"
The previous sanctions clauses permitted an owner to use its "reasonable judgment" to determine whether there was a risk that a voyage order might expose the ship to sanctions. Given the ever-changing sanctions position, and imprecise drafting of certain sanctions legislation, an owner would sometimes find itself in the difficult position of assessing whether or not a trade or activity was sanctioned or not. To address this, the new sanctions clauses provide an objective test for whether a person, trade or activity is sanctioned, the aim being to avoid a dispute as to whether performance under the charterparty is in breach of sanctions.
Members are advised to always incorporate sanctions provisions into their charterparties and may now consider adopting the new BIMCO sanctions clauses for increased certainty.