February, 2021 - FCA Covid-19 test case: Supreme Court provides guidance in relation to interpretation of insurance policy wording
---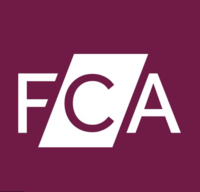 In January, 2020 the Supreme Court issued judgment in a test case relating to the interpretation of various insurance policies concerning business interruption due to the COVID-19 pandemic.

The proceedings were brought by the Financial Conduct Authority (the "FCA") against a selection of eight insurers which provided business interruption cover to small and medium-sized enterprises. The impact of the judgment is likely to be significant, given that 370,000 policyholders are estimated to be affected by the issues raised in the case.

All insurers will now have to deal with business interruption claims made by their policyholders in line with the guidance issued by the Supreme Court.

Guidance and wider implications

The Supreme Court did not determine any actual claims and the judgment is not binding. The validity of individual claims will still depend upon the precise wording of the policy and the facts applying to the individual policy-holder. However, these are now to be interpreted using the guidelines contained in the Supreme Court judgment.

The issues covered in the judgment are numerous and involve in-depth analysis of many provisions commonly appearing in insurance policies. The findings of the court will not only guide insurers in relation to the interpretation of policies in the context of COVID-19 disruption but may also carry wider implications for the interpretation of other insurance and general contractual terms.

Leapfrogging

Another point to note is that this case is a rare example of the High Court granting permission for a "leapfrog" appeal. This means that the normal route of appeal via the Court of Appeal is circumvented and the appeal goes straight to the Supreme Court.