February, 2021 - VPS Bunker Data - availability, quality and compliance of bunker fuel supply
---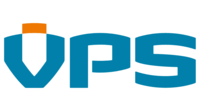 The Club has partnered with Veritas Petroleum Services (VPS), a global market leader in marine fuel testing and bunker surveys.

VPS is a leader in VLSFO sample testing, witnessing what these low sulphur fuels have to offer, alongside the expected issues and risks in managing these fuels.

The data captured combines VPS' technical expertise with its proprietary database of fuel oil and distillate samples, to derive special insights published in monthly reports.

The monthly reports detail the availability of VLSFO, the quality of the tested fuels, potential operational issues, the performance of the fuel on a commercial level (e.g. energy content), operational level (e.g. catalytic fines, cold-flow properties), and compliance level (e.g. sulphur content).

For detailed information on the monthly insights produced, please contact your local Club contact.