January, 2020 - Iranian Sanctions
---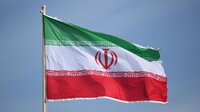 The US authorities have issued a new Executive Order imposing sanctions with respect to construction, mining, manufacturing, and textiles sectors of Iran. This expands the scope of existing sanctions in relation to Iran and Members are reminded to exercise due diligence in respect of any trade to the country.
A copy of the Executive Order can be found here.
Further commentary can be found here.