January, 2022 - LMAA announces Early Neutral Evaluation (ENE) scheme
---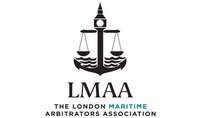 Early Neutral Evaluation (ENE) is an increasingly popular form of alternative dispute resolution which is now being offered by the LMAA. We highlight further details about ENE and the LMAA's ENE scheme below.
What is ENE and what are the advantages?
Within an ENE arrangement the parties appoint an impartial and independent evaluator who will carry out a non-binding assessment of a dispute. The evaluator will give his or her opinion on the merits of the dispute and can also put forward a proposed figure for settlement.
The benefit of ENE is that it can help to settle disputes earlier, saving considerable legal expense and preserving commercial relationships. It can also be of use where confidentiality is important to the parties or where the evaluator can assist with bridging this gap between the parties' positions.
Providers of ENE
ENE can be undertaken through the Courts or through an independent organisation providing such services. The LMAA, the ADR Group, the City Disputes Panel, the London Court of International Arbitration and the Centre for Effective Dispute Resolution can all be used as providers for ENE, amongst others.
The LMAA as a provider of ENE
From January, 2022 the LMAA has started to offer ENE services. The LMAA's website provides a pro forma ENE agreement for use between the parties and an evaluator which can be adapted to meet the requirements of specific cases. The fees will be on a fixed or hourly basis as agreed with the evaluator and dependant on the nature of the dispute. It is in the evaluator's discretion whether there will be an oral or virtual hearing, and the case summaries provided by the parties must be "concise" and "informative". The evaluator will then provide the parties with a realistic indication of the merits of their case or put forward a proposed figure for settlement where applicable.
For further information, the guidelines for the ENE scheme with the LMAA can be found here: https://lmaa.london/other-lmaa-dispute-resolution-procedures/.
As always, if Members have any questions in relation to the above issues they are invited to contact the Club for further information.