July, 2020 - US imposes sanctions on Hong Kong
---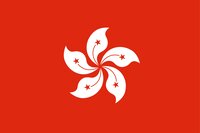 US imposes sanctions on Hong Kong
On 14th July, 2020, President Trump signed the Hong Kong Autonomy Act (the "HKAA") and, simultaneously, an Executive Order implementing the HKAA and revoking Hong Kong's preferential trade status. As a result of these steps, Hong Kong will now be treated the same as mainland China for the purposes of, among other things, export controls and tariffs and various sanctions will be imposed on certain foreign individuals and entities whose identities are to be confirmed. The new legislation was implemented by the US in response to China's new national security law, which criminalises the activities of pro-democracy protestors, which the US sees as being in violation of China's obligations to Hong Kong under the Sino-British Joint Declaration and the basic law of the Hong Kong Special
Administrative Region.
Sanctions on foreign entities and those offering material support
The main targets for sanctions are individuals and entities who assist China in the implementation of Beijing's new national security law and those involved in repressing Hong Kong's autonomy. In this respect, companies will need to be careful as to how they respond to requests for information from the Chinese government as this may be seen to be the provision of assistance to the Chinese government. Another significant target is foreign financial institutions (FFIs) engaging in significant transactions with those sanctioned individuals and entities. Sanctions on such institutions could include prohibitions on obtaining loans or credits from US financial institutions, on transfers of credit between financial institutions subject to US jurisdiction, on foreign exchange transactions subject to US jurisdiction and on exports and in-country transfers of US origin commodities, software and technology to a financial institution. US persons will also risk being sanctioned if they provide "material support", i.e. financial, material, or technological support for, or goods or services in support of, a person who has been sanctioned under the EO.

Time lines
Within 90 days of the HKAA being passed, the US Secretary of State is required to submit a report that identifies the foreign persons engaged in sanctionable conduct. A report on foreign financial institutions will also be prepared by the Secretary of State within 60 days of the report on foreign persons. The President may then impose a variety of sanctions on the entities listed in the respective reports, but he is not required to impose sanctions immediately. Foreign persons and foreign financial institutions can be removed from the respective reports prior to the imposition of sanctions if their activities do not have a significant and long-lasting negative effect, are not likely to be repeated, and have been reversed or otherwise mitigated through positive counter-measures. In such cases, sanctions may never be imposed on them. However, the President is required to impose sanctions on any entities or foreign financial institutions which remain on the list for one year after the reports are issued.
Other changes
Numerous other changes are outlined in the EO, which include ending preferential treatment for Hong Kong passport holders as compared to mainland China passport holders, suspending extradition treaties and heightened control of certain technologies. In addition, of particular relevance from a shipping context, the EO sets out the termination of the reciprocal tax scheme between Hong Kong and the US in respect of international shipping operations.
Be alert
Members doing business in Hong Kong should exercise caution and consider whether their counterparties are among those that could be targeted by the HKAA. Members should keep in mind that sanctions may not be imposed immediately and be alive to potential changes in the lists of sanctioned entities.