June, 2020 – Further US sanctions against tankers carrying Venezuelan oil
---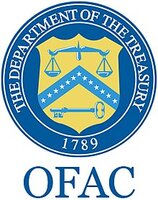 On 18th June, 2020, OFAC added a further two tankers and their owners to the Specially Designated Nationals (SDN) list.
The entities were designated pursuant to Executive Order ("EO") 13850, which authorises the application of sanctions against any entity operating in the Venezuelan oil sector, or materially assisting any person added to the SDN list under EO 13850 (the most notable being PdVSA).
Press releases suggest that the tankers were designated as they had transported oil cargoes from Venezuela in February and June, 2020. There are no indications that the entities designated were engaged in illegal activity.
As a result of the designations, OFAC has issued General Licence 37, which authorises US persons to wind down operations with the two designated tankers, until 21st July, 2020. This includes permission to discharge current cargoes, dock in foreign ports and pay for insurance, safety compliance and crew provisions.
Also on 18th June, 2020, two tankers that had previously been listed on 2nd June, 2020, have now been delisted by OFAC, following pledges from the entities involved to cease involvement in the Venezuelan oil sector for as long as the Maduro regime is in power.
Members are reminded to undertake a detailed risk assessment before considering any trade which might be connected to or in any way benefit the Venezuelan oil sector.