June, 2020 – Iranian tanker captains sanctioned by US for delivering fuel to Venezuela
---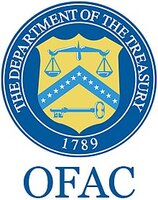 On 24th June 2020, OFAC added five Iranian tanker captains to the Specially Designated Nationals (SDN) list, for delivering approximately 1.5 million barrels of Iranian gasoline to Venezuela.
The five captains are employed by the National Iranian Tanker Co. and the Islamic Republic of Iran Shipping Lines, who are both also subject to US sanctions. The five tankers under the captains' command all sail under the Iranian flag.
As a result of being added to the SDN list, the captains' property and interests in property under US jurisdiction are now blocked and cannot be transferred. US persons are also prohibited from entering into transactions with these individuals going forward. In addition, non-US persons may expose themselves to a risk of being sanctioned if they provide material assistance or support to the captains.
In the past, OFAC has focused its attention on owners or managers of entities involved in sanctioned activities, rather than individuals. The enforcement of sanctions against these captains highlights the increased pressure being applied by the US on both Iran and Venezuela, along with an increased focus on individuals within the maritime industry.
Members are encouraged to obtain appropriate legal advice before undertaking any trade involving Iran or Venezuela.