June 2021 - Sanctions Update: OFAC issues General Licence 8H (Venezuela)
---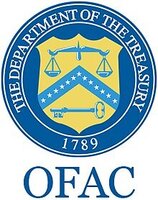 On 1st June, 2021, OFAC issued General Licence 8H, through which it authorises certain companies to transact with Petróleos de Venezuela, S.A. (PdVSA) until 1st December, 2021.
The General Licence authorises Chevron Corp, Halliburton, Schlumberger Limited, Baker Hughes and Weatherford International to enter into transactions involving PdVSA that are necessary for the limited maintenance of essential operations in Venezuela or the wind down of operations in Venezuela.
The text of the General Licence can be found here. Members are advised to seek legal advice in relation to any transactions involving Venezuelan entities.