March, 2021 - Ever Given: Suez Canal delays
---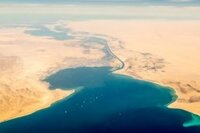 Ever Given: Suez Canal delays
The widely-publicised grounding of the EVER GIVEN in the Suez Canal on 23rd March has resulted in over 200 ships being delayed in transit. At the time of writing, the EVER GIVEN is still stranded and it is unclear how long it will take to re-float her and get the traffic moving again.

What is clear is that there will be a number of related disputes arising out of this incident. Operators of other ships waiting to transit the Canal will be scrutinising their charterparties to assess where liability for the delay may lie as between owners and charterers. As a general comment, in the context of time charterparties, it seems unlikely that this will constitute an off-hire event for waiting ships under many standard off-hire provisions since the cause of the delay is external to the ships in question. However, each charterparty will need to be considered on a case-by-case basis and bespoke provisions may alter the position. Meanwhile, under voyage charters, any delay will likely fall with owners where these ships are not in a position to tender a notice of readiness.

It seems unlikely, at this point, that contracts will be frustrated, assuming the EVER GIVEN can be re- floated within the coming days or weeks, since frustration requires a considerable delay to the commercial venture, though in the context of a short period or voyage charter, a delay of two weeks might be considered sufficient. Some charters may also contain force majeure provisions which could be applicable. Again, these will need to be considered on a case-by-case basis.

The Club will provide further updates and commentary in due course. Meanwhile, Members are invited to contact the Club in the usual way with any queries or issues arising due to this incident.