March, 2022 - US sanctions on Russia
---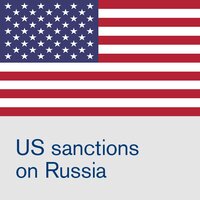 Since the outbreak of war in Ukraine, the US has imposed further sanctions on Russian banks, financial institutions, entities and individuals. The situation is very fluid with the sanctions position changing rapidly and Members need to ensure they carry out thorough due diligence in respect of their contractual counterparties and commercial arrangements.
Further information and guidance regarding the US sanctions imposed can be found on the US Department of the Treasury website and FAQS.
The US sanctions imposed on Russia to date include the following:
i) Prohibitions on oil, gas and coal imports and new investments
On 8th March, 2022, the US imposed sanctions which prohibit:
The importation into the US of crude oil, petroleum, petroleum fuels, oils and products of their distillation, liquefied natural gas, coal and coal products of Russian origin;
New investment in the energy sector in the Russian Federation by a US person, wherever located; and
Any approval, financing, facilitation, or guarantee by a US person, wherever located, of a transaction by a foreign person where the transaction by that foreign person would be prohibited if performed by a US person or within the US.
Further guidance regarding the import restrictions can be found in the newly added FAQs on the US Department of the Treasury website.
ii) Blocking sanctions
Full blocking sanctions have been imposed on individuals and entities including:
VTB Bank Public Joint Stock Company;
Public Joint Stock Company Financial Corporation Otkritie;
Open Joint Stock Company Sovcombank;
Joint Stock Commercial Bank Novikombank;
State Corporation Bank for Development and Foreign Economic Affairs Vnesheconombank (VEB);
Promsvyazbank Public Joint Stock Company (PSB) and five vessels owned by a subsidiary of PSB;
Subsidiaries of VTB, Otkritie, Sovcombank, Novicombank, VEB and PSB;
Central Bank of Russia;
The Russian Direct Investment Fund, its management company and subsidiaries;
Nord Stream 2 AG, its subsidiaries and CEO, Matthias Warnig; and
Individuals with close ties to the Russian government have been added to the Special Designated National list ("SDN list"), including Russian President Vladimir Putin, Minister of Foreign Affairs Sergei Lavrov and 11 members of the Russian Security Council.
iii) Financial sanctions
A number of financial restrictions have been imposed including:
Debt and equity sanctions against 13 Russian state-owned entities, including Sberbank, Alfabank, RusHydro, Rostelecom and Gazprom, which prohibit transactions and dealings by US persons or within the US in new debt of longer than 14 days in maturity and new equity.
Russian banks have been excluded from the SWIFT payment system.
Correspondent and payable through account sanctions on Sberbank requiring all US financial institutions to close any Sberbank correspondent or payable through accounts.
iv) Export restrictions
On 24th February, 2022, the US Department of Commerce, Bureau of Industry and Security implemented new Russia licensing requirements and policies by way of a final rule. The new rule implements a series of export control measures which will restrict the export of US items to Russia, particularly in respect of the defence, aerospace and maritime sectors
v) Sanctions on Donetsk and Luhansk
On 21st February, 2022 the US signed an executive order imposing new sanctions on the Donetsk and Luhansk regions in Ukraine which are very broad in nature and include restrictions on:
new investment in the two regions;
the import of goods, services or technology, directly or indirectly, into the US from the two regions;
the exportation, sale or supply, directly or indirectly, from the US or by a US person (wherever located) of goods, services or technology to the two regions; and
the approval, financing, facilitation or guarantee by a US person (wherever located) of any transactions by a non-US person that the sanctions would prohibit a US person from engaging in directly.
As always, if Members have any questions in relation to the above issues they are invited to contact the Club for further information.
---
About the author:
---
Like what you read? Share this story:
---