October, 2019 - US Imposes Sanctions On Turkey
---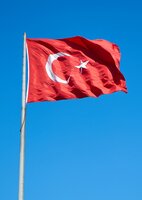 In response to President Trump's announcement, on 6th October, 2019, of his intended withdrawal of the remaining US forces in northern Syria, the Turkish military began an incursion into northern Syria designed to establish a "safe zone" along the northern border and to remove the area from the control and influence of the Kurdish Syrian Democratic Forces. The US has reacted to demonstrate its objections to Turkey's action by issuing an Executive Order ("EO") imposing sanctions against certain Turkish entities, governmental bodies and individuals.
Although not directly targeting the shipping industry, shipowners who engage in transactions with the Turkish Ministry of Energy and Natural Resources and the Turkish Ministry of Defence are at risk of being sanctioned. Both US and non-US entities may be subject to sanctions under the new EO. In conjunction with the EO, three General Licences have been issued, one of which provides for a wind-down period for transactions with the above Ministries, which will expire on 13th November, 2019.
Details of the EO and the General Licences can be found here
The EU has condemned the Turkish military action, but has not yet imposed sanctions on Turkey. However, a framework of sanctions to counter Turkey's "continued illegal drilling activities" for oil and gas in the eastern Mediterranean in the waters off Cyprus has been agreed.
The situation is volatile and fluid and further developments can be expected. Members should exercise heightened due diligence in relation to any trade involving Turkey at this time.