September, 2019 - Trading in Uncertain Times
---
The impact on charterparties and issues for consideration.
The past few decades have seen a trend of globalisation and integration across the world with the breakdown of conventional borders both via expanding international trade and increasing digital connectivity.
However, there are signs of growing resistance to further integration with an emerging trend of protectionism, identified by UNCTAD as one of the ten key trends for 2019. The current shifting political landscape enhances geopolitical risks, as demonstrated most recently by tensions in the Straits of Hormuz which dominated the summer of 2019 and gave rise to numerous contractual issues alongside understandable safety concerns.
In the attached publication, we focus in on some of the key geopolitical risks at play in today's world and discuss possible ways in which contractual parties can protect themselves against such risks in a maritime context. At the end of the publication is a checklist of points to consider both at the pre-fixture stage, in terms of drafting considerations, and post-fixture, in terms of assessing your rights and obligations under a charterparty when things go wrong.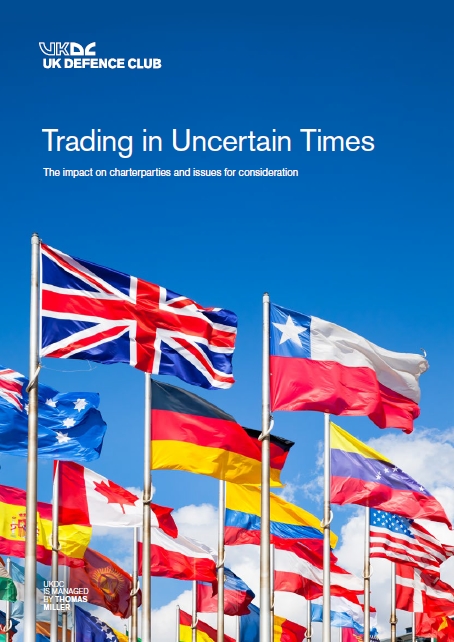 ---