September, 2021 - BIMCO's new AIS Switch-Off Clause
---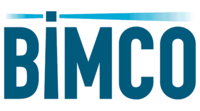 Agreement to incorporation of the "AIS Switch-Off Clause" could form part of a company's sanction compliance and due diligence plan. Although under SOLAS the continuous operation of AIS is mandatory, there may be circumstances whereby AIS can be switched off legitimately. AIS is not intended to be considered as a sanction tool nor should the switching off of AIS be considered an indication that sanctions are being breached. The purpose of the clause is to enable owners and charterers to adopt a uniform contractual wording and to address the potential shortcomings of "ad hoc" clauses which may disregard circumstances where AIS may be switched off legitimately."
There are two key points: (a) the owner warrants that there have been no illegitimate AIS switch-offs in the last six months prior to delivery and that there will be none during the currency of the charter; and (b) the charterer will not request the owner to manipulate the AIS or give orders to conduct a ship-to-ship operation with another ship that has had unexplained AIS switch-offs in the previous six months.
The clause also follows and addresses the aims of OFAC's Sanctions Advisory for the Maritime Industry, Energy and Metals Sectors, and Related Communities publication issued in May, 2020, which has the aim of identifying patterns of sanction evasion and making it harder for ships engaging in AIS manipulation to be chartered out. The publication recommends the incorporation of contractual clauses providing for the right of termination if the AIS has been illegitimately manipulated.
Members will find the wording of the BIMCO clause and a detailed commentary here.
---
About the author:
---
Like what you read? Share this story:
---