April, 2022 - EU adopts further sanctions package against Russia
---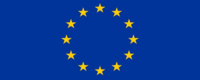 On 8th April, 2022 the EU implemented a fifth package of sanctions on Russia by way of Council Decision (CFSP) 2022/578, Council Regulation 2022/576,and Council Regulation 2022/581.
The measures include Regulations and Decisions which, among other things, ban (i) the purchase, transfer and importation of coal and other solid fossil fuels of Russian origin into the EU, (ii) the importation of wood, cement, fertilisers and seafood of Russian origin into the EU, (iii) from 16th April, 2022, calls at EU ports by ships that are currently flagged in Russia or were so flagged before 24th February, 2022. The importation bans are subject to a wind down period until 10th August, 2022 for contracts entered into before 9th April, 2022. Members are advised to check the date on which the underlying sales contract was entered into in order to ensure that they are not in danger of breaching sanctions. The measures also introduce additional sanctions on 18 entities and 216 individuals.
Members are reminded that EU sanctions apply within the territory of the European Union, on board any ship under the jurisdiction of an EU Member State; to any person inside or outside the territory of the EU who is a national of a Member State; to any legal person, entity or body, inside or outside the territory of the EU, which is incorporated or constituted under the law of a Member State and to any legal person, entity or body in respect of any business done in whole or in part within the EU. We urge Members to frequently review the sanctions position when dealing with any country where sanctions are applicable as the position may change rapidly.
As always, if Members have any questions in relation to the above issues they are invited to contact the Club for further information.
---
About the author:
---
Like what you read? Share this story:
---