April, 2022 - PRC court recognises English court judgments
---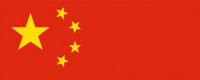 The Club recently provided an update in respect of liens on cargo in China pursuant to the PRC Supreme Court Memorandum on Trials for Foreign-related Commercial and Maritime Cases (the "Memo"). This further update follows a significant ruling by the Shanghai Maritime Court which, for the first time in the PRC, recognised English court judgments under the principle of reciprocity and the policy reflected in the Memo.
The case concerned a Norwegian ship-owners' claim (the Applicant) under performance guarantees against a guarantor domiciled in China. The performance guarantees were governed by English law and subject to the English High Court, which found in favour of the Applicant. The Applicant subsequently sought to have the judgment recognised before the Shanghai Maritime Court.
Under PRC Civil Procedure Law, the reciprocity principle is the basis for recognising foreign court judgments in the absence of an international treaty. However, the law is unclear and has been restrictively interpreted by the Chinese courts. The Memo provides useful guidance on the recognition and enforcement of foreign judgments. In particular, Article 44 provides clarity on the reciprocity principle and sets out three circumstances where reciprocity could apply. The first (and possibly most common) one provides that "according to the law of the country where the court is located, civil and commercial judgments made by PRC courts can be recognised and enforced". Some other provisions of the Memo are also notable when it comes to the recognition of foreign judgments: pursuant to Article 41, a foreign judgment can be recognised if it concerns substantive issues of a civil and commercial case. Furthermore, if a judgment includes punitive damage that exceeds actual loss, the excessive part of the loss may not be recognised (Article 45).
Following evidence put forward by the Applicant demonstrating the English courts recognising and enforcing judgments of PRC courts, the Shanghai Maritime Court agreed with the Applicant's arguments reflecting the Memo and recognised the judgments of the English court.
This case may pave the way for recognition of future English court judgments in the PRC, although it should be noted that a ruling of the Shanghai Maritime Court will not bind other courts in China. The ruling does, however, represent a significant shift in the approach and recognition of foreign decisions and any developments will be watched with interest.
As always, if Members have any questions in relation to the above issues, they are invited to contact the Club for further information.
---
About the author:
---
Like what you read? Share this story:
---