February, 2021 - BIMCO issues new sanctions clause for the container trade
---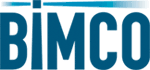 Recognising that the existing sanctions clauses for time and voyage are not appropriate for the unique nature of liner trade, BIMCO has now issued a bespoke clause which seeks to cater for that trade's specific
characteristics.

One key feature of the container trade is that both owners and charterers are typically distanced from the cargo itself and have limited knowledge of its contents and destination. Another is that it is more commonly the charterer who will issue bills of lading and, therefore, would face regulatory action rather than the owner. The clause seeks to address both of these points in terms of the allocation and standard of liability imposed.

It is understood that the clause is part of a BIMCO initiative to create a suite of sanctions clauses that reflect the individual needs and characteristics of different trades and operations. This is certainly to be welcomed in an environment where operators are coming under increasing sanctions pressure from regulators.

The wording of the clause and the BIMCO explanatory notes can be read here.

Members are reminded to seek legal advice in relation to sanctions issues where necessary, given the complex and ever-changing nature of sanctions regulations.