January, 2021 - PEESCA: US imposes sanctions targeting the construction of Nord Stream 2 and TurkStream 2 pipelines
---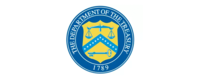 The Nord Stream 2 and TurkStream 2 pipeline projects will, when completed, transport natural gas from Russia to Europe. The US has recently imposed sanctions which will target activities related to these projects, including transactions relating to ships used for pipe-laying or site preparation as well as the provision of insurance to such ships.

The sanctions are contained in the US's National Defense Authorization Act (NDAA) and the Protecting Europe's Energy Security Clarification Act (PEESCA) and more details can be found here.

As always, Members should seek legal guidance in relation to the potential risks arising under any applicable sanctions.