October, 2020 - New BIMCO Law and Arbitration Clause 2020
---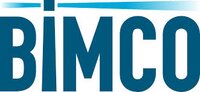 BIMCO's new arbitration clause clarifies notice requirements
New BIMCO Law & Arbitration Clause 2020

On 21st September, 2020 BIMCO published a new, shortened replacement for its earlier Dispute Resolution Clause 2017. The text of the new clause can be read below.
English law and London arbitration
US law and New York arbitration
Singapore/English law and Singapore arbitration
Hong Kong/English law and Hong Kong arbitration
Choice of forum
The new clause, which was developed in conjunction with representatives from London, Singapore, New York and Hong Kong arbitration organisations, is a harmonised wording which comes in four forms according to the forum chosen by the parties. This recognises the increasingly international nature of shipping litigation and allows parties more flexibility of choice whilst at the same time standardising the arbitration process across jurisdictions. 

Mediation
The mediation provision found in earlier version of the clause has been removed and given its own stand-alone status which the parties may adopt at their choice. The text of the Mediation Clause 2020 is set out below.

Notices
Another key change reflected in the new BIMCO clause relates to arbitration notices. When a party commences arbitration, it is of utmost importance that notice of the commencement of arbitration, and the identity of the arbitrator appointed, is properly and effectively served on the other party.
The consequences of invalid service can be serious, particularly in cases where a time bar is missed as a result. This was emphasised by the High Court decision of Glencore Agriculture B.V. v Conqueror Holdings Limited [2017] EWHC 2893, which is discussed in our November 2017 Soundings article, available here. These issues were addressed in the LMAA Arbitration Notice Clause, which was published in 2019 (see our March 2019 Soundings, available here).  
BIMCO's new Law and Arbitration Clause seeks to address these issues by requiring the parties to a contract to clearly identify who is authorised to receive arbitration notices and communications regarding the arbitration going forward. Whilst charterparties frequently contain some contact details, these are usually for operational communications, and the same people may not be authorised to accept service of proceedings. The new clause aims to resolve this problem.
Naturally, in order for the provision to be effective, BIMCO has explained that it is essential that appropriate individuals for the service of proceedings are identified, and that their contact details are kept up to date for the duration of the contract.