December, 2020 - LCIA and ICC Rules revised
---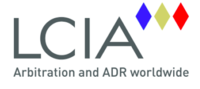 Revisions have been made to the rules of two of the main arbitration institutions in international commerce. The rules of the London Court of International Arbitration (LCIA) and the International Chamber of Commerce (ICC) have been updated to reflect an evolving arbitration landscape with a view to promoting efficiency and modernity in proceedings.

LCIA Rules

The new 2020 LCIA Rules replace the 2014 Rules and will apply to arbitrations commenced on or after 1st October, 2020. In a move to modernise, remote proceedings are now contemplated, the default method of communication is now e-mail, awards may be signed electronically and cybersecurity protocols are in place. In addition, efficiency is promoted with the broadening of measures available to arbitrators for expediting and consolidate proceedings, as well as the ability to summarily dismiss certain claims. There is also a new three month target for the production of Awards. At the same time, the arbitrators' hourly rate has been increased from £450 per hour to £500 hour to "better to reflect the demands of users in certain cases involving complex and significant disputes".
"The update to the LCIA Rules has enabled us to clarify a number of procedural issues, to emphasise
the broad discretion for Tribunals to conduct arbitrations expeditiously and to reflect the ever evolving nature of arbitration" - (President of the LCIA)

The 2020 LCIA Rules can be accessed here.

ICC Rules

The new 2021 ICC Rules, which will supersede the 2017 Rules and apply to arbitrations commenced on or after 1 st January, 2020, involve slightly more extensive changes, but the same motivations of modernisation and efficiency are apparent. These Rules similarly enable the use of virtual hearings, which have clearly become a feature of 2020. In addition, there are various amendments aimed at streamlining proceedings, such as the ability to join third parties, the broadening of the scope for consolidating multiple arbitrations. The Rules now apply French law as the governing law for all ICC disputes and provide that the Paris Judicial Tribunal in France shall have exclusive jurisdiction.
"The amendments to the Rules … mark a further step towards greater efficiency, flexibility and transparency of the Rules, making ICC Arbitration even more attractive, both for large, complex arbitrations and for smaller cases." - (President of the ICC)

The 2020 ICC Rules can be accessed here.

It is hoped that these updates will lead to more efficient and streamlined proceedings which will, in turn, result in cost savings for parties. At the same time, it is important that the expansion of the Tribunal's powers does not erode party autonomy, which is an important feature of arbitration.

Members are invited to contact the Club with any queries regarding LCIA or ICC arbitration proceedings.