June, 2020 – Additional US sanctions imposed targeting Venezuela and Iran
---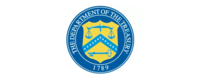 In the first two weeks of June, there were substantial developments in the US sanctions imposed against both Venezuela and Iran, highlighting again that international shipping remains a key focus for the current US government.
Venezuela
On 2nd June, 2020, OFAC added four tankers and their owners to the Specially Designated Nationals (SDN) list. The entities were designated pursuant to Executive Order ("EO") 13850, which authorises the imposition of sanctions against entities operating in the Venezuelan oil sector, or materially assisting any person added to the SDN list under EO 13850 (the most notable being PdVSA). There is no indication that any of the tankers or their owners were engaged in sanctioned activity. Press releases indicate, however, that they were designated as they had continued to lift oil cargoes from Venezuelan ports as recently as February and March, 2020.
These designations emphasise the importance of undertaking a detailed risk assessment before considering any trade which might be connected to or in any way benefit the Venezuelan oil sector.

Iran
On 5th June, 2020, OFAC issued FAQs regarding the implementation of Executive Order 13902, which was issued in January, 2020, and targets the construction, mining, manufacturing and textiles industries in Iran. EO 13902 authorises the imposition of sanctions against non-US persons who operate in these industries, or those who have knowingly engaged in a significant transaction for the sale, supply, or transfer to or from Iran of significant goods or services used in connection with any of these sectors. The FAQs issued on 5th June set out definitions for each of the sectors and examples of goods and services that fall within the industry groups identified. They also confirm that OFAC will assess transactions on a case-by-case basis in order to determine whether they are significant.
Finally, the FAQs confirm that certain products, including food, medical devices and sanitary and hygiene products, are excluded by EO 13902, which is consistent with the US policy to allow humanitarian aid to continue to be supplied to Iran. On 8th June, 2020, OFAC designated 121 container ships, tankers and other ships owned or linked to the Islamic Republic of Iran Shipping Lines ("IRISL"). The new sanctions also target E-sail Shipping Company Ltd, IRISL's Shanghai based subsidiary. The sanctions, which were announced in December, went into effect after a 180 day wind-down period. Members should consider obtaining appropriate legal advice before undertaking any trade to or from Iran.
More information can be found in the following article published by Freehill, Hogar & Mahar LLP.